Announcement of the successful applicant for the Friends of the Hocken Collections Award 2023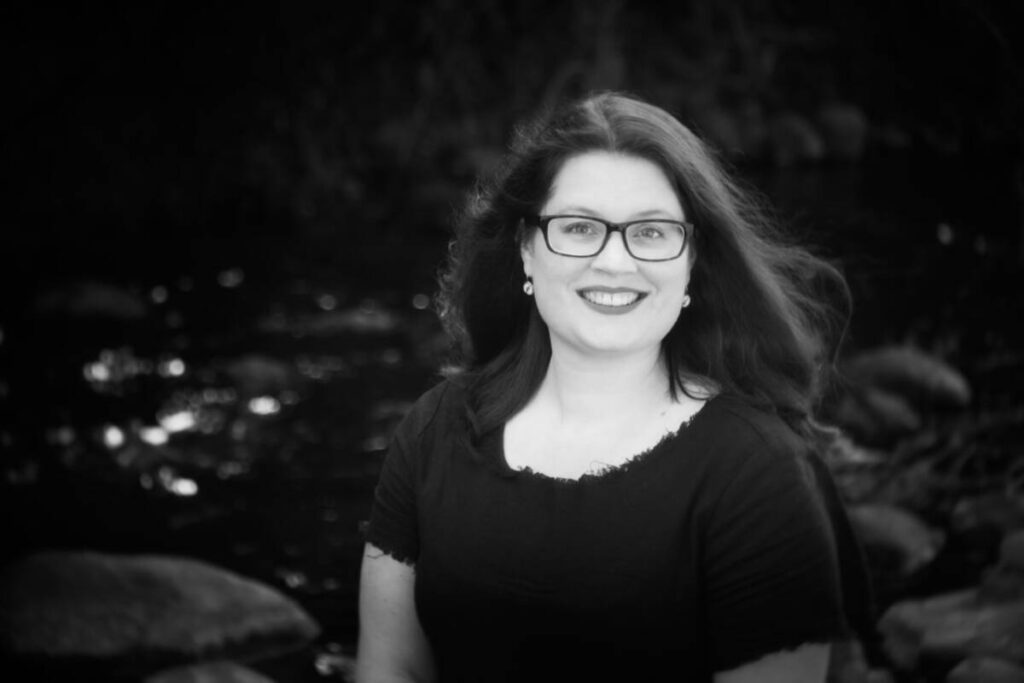 'Food is our common ground, a universal experience.'
~ James Beard (chef and cookbook author)
The Friends committee is delighted to announce that Dr Emily Duncan is the recipient of the award for next year. A detailed description of her winning project, titled Establishment, is provided below for members' interest.
Emily Duncan is an Ōtepoti–Dunedin raised and based writer, dramaturg, and director. She won the 2020 Bruce Mason Award, the 2021 Adam NZ Play Award, as well as the Best Play by a Woman Playwright and the McNaughton South Island Play Award categories. She won the McNaughton Award again in 2022 for her adaptation of Katherine Mansfield's The Woman at the Store.
Emily was the University of Otago Robert Burns Fellow in 2019. She is the co-founder of Prospect Park Productions, home of Ōtepoti Theatre Lab and Ōtepoti Writers Lab. She has a PhD in Theatre from Otago and trained at the Strasberg Institute in New York City. Her plays have been published by Playmarket in the anthologies Here/Now (2015) and 101 New Zealand Monologues for Youth (2019).
Dr Duncan's project for the FOHC Award 2023, Establishment, will comprise research, writing, a workshop, and a live reading presentation of a series of monologues about dining establishments that operated in Dunedin between the late 1920's to the mid-2010's.
For a relatively small city with a short immigrant settler history, Ōtepoti Dunedin has been home to an impressively diverse range of dining establishments. Each restaurant, tea rooms, café, or takeaway represents the intersection of a particular dream or ambition, cultural identity, and economic circumstances within the city. People have gathered at these venues to celebrate or commiserate significant personal or public events, to meet individual social needs, and to experience different foods and beverages, sometimes alongside music or other live performances.
Establishment is a mode of investigating and presenting these venues and the people who dined and worked there as an interlinked series of short dramatic monologues accompanied by projections of photographic images and related archives held in the Hocken Collections, alongside music representing the era of each piece. The establishments will range from high dining and special occasion restaurants such as Café Vedic on Princes Street (1928-64) to the more informal, as was Big Daddy's in the Octagon (1971-94).
In her writing and research, Dr Duncan will apply a combination of the dramaturgical methodology from her PhD research (Waipiata: A Practice-Led Exploration of Heterotopic Playwriting) and play script development processes she has employed as a writer and dramaturg over the past five years with institutions and organisations including Toitū Otago Settlers Museum and Ōtepoti Theatre Lab.
Sociologist Erving Goffman's (1922-1982) dramaturgical analysis draws analogies between the conduct of individuals and that of a theatrical performance (Presentation of Self in Everyday Life; Penguin, 1990). Goffman examined social roles as performances that are determined by our interactions and routines. Individuals 'have many motives for trying to control the impression they receive of the situation' (p. 26). Performances are influenced by situations and circumstances, including those in public dining settings, and can be read and written as such.
Restaurants are sites of specific routines and acts, where participants assume fronts or performances in accordance with their status and role in the setting and respective occasion. Establishment will be a dramatic survey of different aspects, perspectives, encounters, and interactions including food preparation, staff working conditions, and shared dining experiences.
In the first of her 2017 Reith Lectures, Dame Hilary Mantel explained historical fiction as the 'threshold of where private and public history meet' (BBC 4). Given the scope of the establishments and perspectives proposed in this project, an historical fiction writing methodology will lend itself to aesthetically unifying the tone, atmosphere, and gesture of the combined monologues. Alongside her research with the Hocken Collections, Dr Duncan will be inviting interested members of the public to share their public dining memories.
The intended outcome for Establishment is a public reading of the monologues in late 2023, presented in collaboration with Ōtepoti Theatre Lab. The reading will be accompanied by projected images sourced from the Hocken Collections and era-appropriate music. The occasion will be an opportunity for all involved and interested to share and celebrate the project alongside their own communal culinary-centred memories.
Announcement of the successful applicant for the Friends of the Hocken Collections Award 2020
Following the successful publication in 2018 of To The Mountains: a collection of New Zealand alpine writing, assisted by this award to Laurence Fearnley and Paul Hersey, the Friends' Committee determined in 2019 to make a further award of $10,000.
The Committee is pleased to announce that the 2020 award has been made to Dr Jonathan West, to assist towards the writing of Mirrors of the Land, a major history of New Zealand lakes.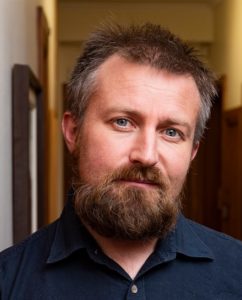 Dr West is a professional civil servant and historian, and grew up in and around Dunedin, studying at the University of Otago (M.A., Ph.D.). His book, The Face of Nature: An Environmental History of the Otago Peninsula made extensive use of the Hocken Collections' archives and pictorial collections. Dr West manages the Historian team at the Office for Māori Crown Relations – Te Arawhiti.
Dr West believes this history is both overdue, and more than timely, in a moment when freshwater quality is seen as our nation's number one environmental concern. Understanding the history of our biggest freshwater bodies has never been more politically or culturally important to our future. At the heart of the project are in-depth case studies exploring histories of especially significant lakes.
These histories relate to the importance of these particular lakes in the lives of the communities around them. Taken together, however, these case studies provide new lenses on environmental, economic and cultural change across New Zealand.
Lakes such as Taupō, the Rotorua Lakes, Tutira, Waikaremoana, Wakatipu, Wānaka, Manapouri, Te Anau, Monowai, Te Waihora/ Ellesmere, Wairarapa, and Horowhenua will be studied.
President of the Friends of the Hocken Collections, Rev Donald Phillipps, said: "It is very pleasing to be able to support such an experienced and respected historian as Dr West to undertake this research about a fundamental aspect of New Zealand's natural environments, using the Hocken Collections."
Hocken Librarian Sharon Dell said: "Staff are delighted to hear that Dr Jonathan West will be the FOHC Research Award recipient. He has been using Hocken resources effectively for many years and we will be interested to support him through this next project".
The Otago University Press is very happy to learn of Dr West's successful research proposal, and OUP is the completed work's likely publisher.
The Friends of the Hocken Collections Committee would also like to commend generally the very high calibre of applications.
Announcement of the successful applicant for the Friends of the Hocken Collections Award, 2016
In 2016 the Friends of the Hocken Collections celebrates its 25th anniversary.
The Friends support and promote the world-renowned Hocken Collections (part of the University of Otago) in Dunedin, New Zealand in a number of different ways.
This year, to acknowledge this anniversary the Friends have made a one-off award of $10,000. The aim of the award is to support research into an aspect of the historical development of Māori or Pakeha culture and society in Aotearoa/New Zealand, primarily using the resources of the Hocken Collections.
The Friends' Committee is pleased to announce that the award has been made to Laurence Fearnley and Paul Hersey to enable the completion of an anthology of New Zealand mountaineering writing between 1830 and 2015.
Laurence Fearnley is a full-time novelist and non-fiction writer. Her publications include Going Up is Easy, Reach, and The Hut Builder. In 2004 Laurence was awarded the Artists to Antarctica Fellowship and in 2007 the Robert Burns Fellowship at the University of Otago.
Paul Hersey is a full-time writer, photographer, filmmaker and mountaineer. He has written several books, including Our Mountains: Journeys to New Zealand's Highest Places, based on his journeys to 15 major peaks in New Zealand.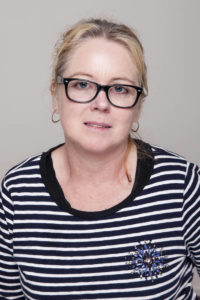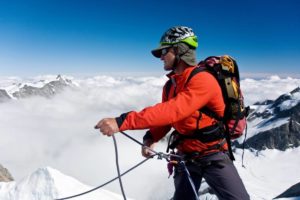 They expect to commence their Hocken-based research this December, and expect one focus will be on the NZ Alpine Club collections. These naturally include much writing from members of the Club on mountaineering and mountains.
President of the Friends of the Hocken Collections, Marian Hobbs, said: "I'm so pleased in the Friends' 25th anniversary year we are able to support people doing such original research using the Hocken Collections."
Hocken Librarian Sharon Dell noted: "The work done with the support of this Award is a chance for New Zealanders to see richness of the Collections in relation to mountaineering throughout New Zealand, and especially in the southern alpine and fiord regions – they are significant to New Zealand, as well as the Otago and Southland regions."
The Otago University Press's Editorial Board "enthusiastically endorses" Laurence and Paul's publishing proposal.
The Friends of the Hocken Collections Committee would also like to commend generally the very high calibre of applications, 17 of which were received.