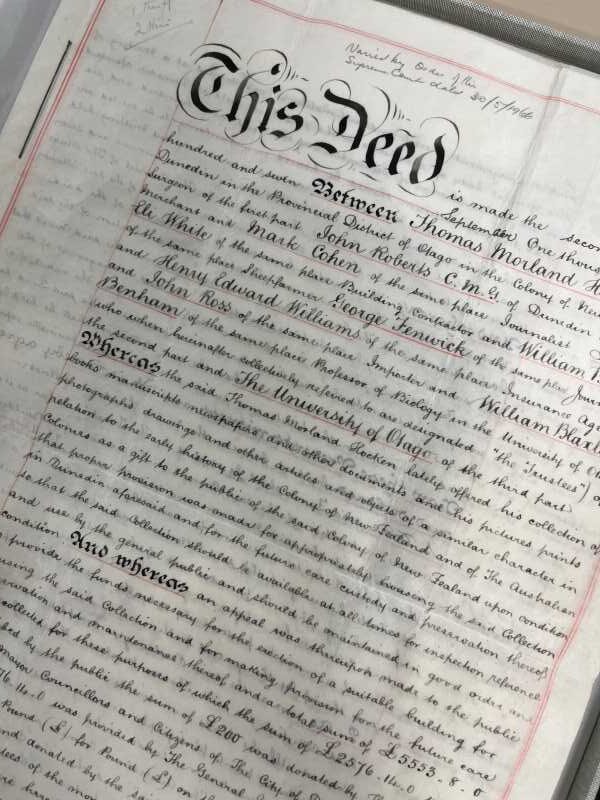 The Friends of the Hocken Collections was established in 1991 to:
Promote public awareness of, and support for, the various collections, services and publications of the Hocken Collections
Encourage financial support of the Library and
Provide an umbrella organisation for all persons having an interest in the Hocken Collections
Our main activities are: a regular Talk Series every two months; an annual get together on 2nd September to acknowledge the anniversary of the signing of the Deed of Trust where Dr Hocken offered his collections as, "a gift to the public of the said Colony of New Zealand" in 1907; and the Friends of the Hocken Collections Research Award.
The Friends of the Hocken Collections Incorporated is a registered charity. Our registration number is CC20114.
Join us in supporting the Hocken Collections