Friday 2 September 2022, at 5.30 pm
Jonathan West FOHCs Award recipient, "Winsome to Worldly Wanaka: Lake, Land & People".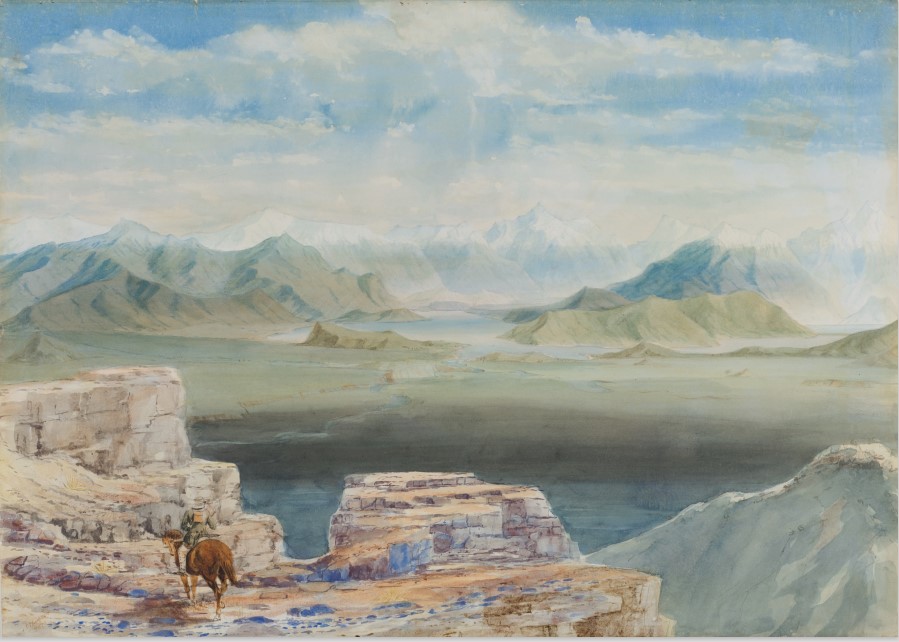 Dr Jonathan West, recipient of the Friends of the Hocken Collections Award 2020, will speak about his research on the southern lakes (towards the 2024 publication of a book by Otago University Press).
This prestigious talk was originally scheduled for 2 September 2021, the 114th Anniversary of the signing of the Hocken Deed of Trust.
Venue: The Hocken Library, 90 Anzac Avenue, Dunedin
[image credit: John Turnbull Thomson, 1821-1884, On Grandview Mountain, 1857. Watercolour on paper, 815mm x 122mm, V2017.08.1 Hocken Collections, Uare Taoka o Hākena, University of Otago]
16th November, at 5.30pm with a talk at 6.15pm
AGM followed by Paul Barton, "Dr Hocken at the Benny. Was Doctor Hocken's time at the Otago Benevolent Institution insignificant?"
Venue: The Hocken Library, 90 Anzac Avenue, Dunedin